Sunday night was grim for one teenager in particular, when he was charged with driving while impaired (DWI) after killing one of his passengers in connection to a horrific car accident. The Police have reported that the defendant was only 15 years old, and traveling inbound on North Tryon at the time of the incident, which was a little before 12:30 a.m.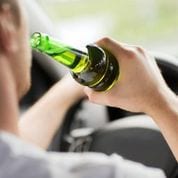 He was at the crossroads of Tryon and Caprignton Avenue, when his 92′ Honda Civic crossed over the center line, and drove head-on into oncoming traffic. The young boy missed other cars, but in the heat of the moment, he yanked his speeding car across both lanes of the road and slammed into a utility pole; completely ripping the pole into two separate pieces.
The passenger was a male friend, who was taken abruptly to Carolinas Medical Center with serious and life-threatening injuries. The boy was pronounced dead just four hours later. There were two other passengers in the vehicle, who were also transported to Carolinas Medical Center; yet only with minor injuries.
The police have attributed not only speed, but also alcohol to this terrible accident. According to North Carolina law, the boy was charged with a DWI, driving after consuming alcohol under the age of 21, felony death by vehicle, felony serious injury by vehicle, reckless driving and driving without a license.
He is currently in the Juvenile Center's custody, awaiting a hearing.
For more information of Felony DWIs or any serious DWI, contact that law offices of Robert J. Reeves, P.C. toll-free at 877-374-5999 for more information on your options.