DMV Schedule of License Points
DMV Schedule of License Points Values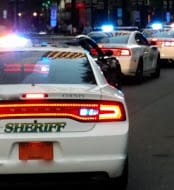 Although DWI is not a "points" issue with the DMV, it is quite common for clients charged with a Charlotte DWI to have one or more other traffic citations for bad driving. Oftentimes, it is this initial "bad driving" that draws the attention of a patrolling officer to initiate a traffic stop and DWI investigation in the first place. Speeding alone is not an impairment clue but is one of the most common tickets issued in Charlotte / Mecklenburg County. Once the officer stops a vehicle and smells alcohol, a DWI investigation is triggered and begins. From an insurance point of view, a DWI is assigned "12 points" for purposes of determining risk assessment.
Some companies are willing to underwrite drivers with prior DWI convictions, but most individuals are placed into a "high risk pool" where insurance rates can increase by as much as 300%. And that is if these drivers are able to get insurance at all. This is where these "other offenses" matter. If a driver is cited with multiple traffic charges in addition to a DWI, the combination of points and bad driving may make it impossible to obtain or practically unaffordable to secure.
In many DWI cases, one of the reasons a plea may be recommended is that the State will often dismiss the ancillary charges in exchange for a plea of guilty to the DWI. Best to carefully consider all options and consequences before deciding which course is best for you.
List of Traffic Infractions and License Points Value:
Passing Stopped School Bus – 5 pts
Aggressive driving – 5 pts
Reckless driving – 4 pts
Hit and run, property damage only – 4 pts
Following too closely – 4 pts
Driving on wrong side of road – 4 pts
Illegal passing – 4 pts
Failure to yield right‑of‑way to pedestrian – 4 pts
Failure to yield right‑of‑way to bicycle, motor scooter – 4 pts
Running through stop sign – 3 pts
Speeding in excess of 55 miles per hour – 3 pts
Failing to yield right‑of‑way – 3 pts
Running through red light – 3 pts
No driver's license or license expired more than one year – 3 pts
Failure to stop for siren – 3 pts
Driving through safety zone – 3 pts
No liability insurance – 3 pts
Failure to report accident where such report is required – 3 pts
Speeding in a school zone in excess of the posted school zone speed limit – 3 pts
Failure to properly restrain a child in a restraint or seat belt – 2 pts
All other moving violations – 2 pts
Littering involving the use of motor vehicle – 1 pt
---
These are a fairly comprehensive list of current traffic citations issued here in the Charlotte area. If you have a traffic charge not listed, please contact us