Don't Start the Year with a New Years Charlotte DUI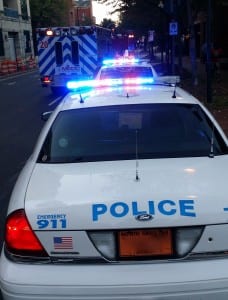 The holiday season is winding down. We've had Thanksgiving and then Christmas. And now, we have New Years to look forward to. Some of the best parties are always at New Years. Some folks are nostalgic and maybe even a little sad. Others are excited to start a new season and cannot wait. Still other people will just be wide open and buck wild. Either way, Charlotte bars will be filled and night clubs packed. After the kiss at midnight, it will be time to start the new year and start heading home. Have a great time. Make it an evening to remember. But please be safe. When you get ready to head out, call a cab. Call a friend. Walk home if you need to. Just please don't get behind the wheel if you have been drinking. It's just not worth the risk. If you get stopped on the way home at a Charlotte DUI checkpoint or for any other reason, you're going to be arrested and start the new year in jail. If you cause an accident and hurt someone, a DUI can quickly turn into a felony DUI where you will be facing real prison time and lawsuits. Again, it's just not worth it. Get home safely. Live to party another day.
Some of you may be asking "what about the lawyers?" Don't they need drunk drivers to make a living? Very kind of you to consider our plight. But don't you worry about lawyers. We'll find something else to do. After all, we drive on these same roads here in Charlotte along with everyone else. You just get home and wake up in your own bed in the morning.
From your friends at Reeves Aiken Hightower & Burns LLC, we wish everyone a great and prosperous New Year. We sincerely hope you will not need us, but we are here if you do. Call Charlotte DWI attorney Robert J. Reeves at 704-351-7999.