Two Charlotte men were involved in a two-car accident on Woodlawn Road last Friday in Charlotte, and the defendant has just been identified and since apprehended.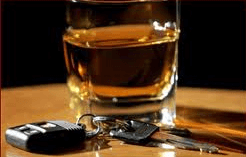 The taxi was waiting outside the "Montford Drive" street that is known for having multiple bars within walking distance, that college kids frequent often.
It was around 2:00 a.m. Saturday night and the taxi cab driver was driving for "Speedy Cab," of Charlotte, and was attempting to make a left hand turn on Woodlawn Road after picking up his fare.
It was at that moment that the cab was slammed into by a BMW being driven by a 23-year-old, presumptively leaving "Montford" himself. The taxi cab driver was immediately thrown from his vehicle, and died while being transported via ambulance to the nearest hospital.
The 23-year-old defendant bolted out of his BMW and fled on foot from the scene of the accident.
He too was taken to the hospital and later released with minor injuries.
He is being charged with a slew of charges including: " felony death by vehicle, felony hit and run, driving while impaired and driving while license revoked," according to the Charlotte Mecklenburg Police Department. Officials state that the reason for the prior license suspension was for a previous DUI.
A portion of Woodlawn Road was shut down due to the accident, but later re-opened about four and a half hours later.
If you have been charged with a DWI in North Carolina, or been injured as a result of a drunk driver, contact the law offices of Robert J. Reeves, P.C. toll-free at 877-374-5999 or visit our home site here.