A DWI conviction carries with it harsh penalties for anyone, but for those who possess a CDL the penalties may be more unforgiving.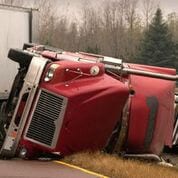 Someone who has a CDL can be charged with a DWI if he or she has a BAC of .04 or above whereas for anyone else the legal limit is a .08 BAC.
A CDL driver who registers a BAC below .04 may be issued an "out of service" notice which prohibits him or her from driving for a 24 hour period.   The penalties for DWI with a CDL increase with each offense just like any other DWI; however the revocation period is longer.
For the 1st offense of DWI – CDL will be revoked for one year as well as any other fines, jail time, or substance abuse counseling that may apply.
2nd offense – CDL is likely to be revoked permanently; will be revoked for a minimum of 10 years in tandem with any other penalties
3rd offense – CDL is revoked permanently in addition to any other penalties
Those who possess a CDL may have more at stake if charged with DWI in North Carolina.  If you have a CDL and are charged with DWI while you are not working you may still face having your CDL revoked.   If you have a CDL and have been charged with DWI I would implore you to seek legal advice from an experienced attorney as soon as possible to ensure the best outcome for your case.
Just because you have been charged with a DWI does not mean you should be found guilty. There may be other options available for you.  Our attorneys will work tirelessly to defend your case.  Contact one of our attorneys directly at Robert J. Reeves, P.C.  by calling toll-free at 877-374-5999 for more information on your options.