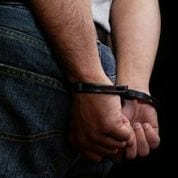 In North Carolina if someone is convicted of a level 1 DWI he or she may receive 24 months in prison.   He or she should be eligible for parole after 2.4 months as long as he or she receives a full award of good time credit and has gone to substance abuse treatment and completed any recommended treatment program or is paroled into a residential program.  However it appears in North Carolina it appears after a 2009-2010 report by the North Carolina Department of Correction that most of those who are convicted are not released after serving fewer than three months.
According to this report 3,188 inmates sentenced for non- structured misdemeanors released from prison and they served on average 6.5 months and 48% of their sentence. The DOC reports show the majority of those were DWI convictions.  More than 40,000 people were convicted of DWI in 2010-2011.  The statistics tend to show that although someone convicted of DWI may be eligible for parole in 2.4 months they are not being granted parole until months after that.
So those who are convicted of a level 1 DWI may not be paroled until months into their sentence regardless of when eligibility may arise according to these statistics.  Thus it is imperative if you are charged with a DWI to hire an attorney who knowledgeable of the law to ensure you are represented aggressively to avoid these problems.
If you should find yourself in a situation where you have been charged with a DWI please contact us for a private, confidential consultation with one of our experienced DWI lawyers, please call 704-499-9000 or toll-free 877-374-5999 even on weekends or holidays.