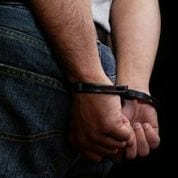 DWI sentencing in North Carolina is dependent upon how many "factors" exist in an individual case.  The most serious factors that are considered are called grossly aggravating factors.  The more of these factors there are in a case the more serious the sentence will be.  One grossly aggravating factor that is considered is if there is a serious injury to another person that is caused by the defendant's impaired driving.  So if someone is injured by an intoxicated driver that will be counted as a grossly aggravating factor against the driver during sentencing.  The statue, G.S. 20-179 (c ) (3),  which discusses this grossly aggravating factor does not appear however to address if a grossly aggravating factor will be assessed for each seriously injured person if more than one person is injured.
Currently there are not any North Carolina appellate cases that address this issue but there are two competing views on this.  One view is that since the plain language of the statute does not specifically state that a factor will apply to each person injured then only one factor will apply no matter how many people are seriously injured.  However another argument that has been made is that since the statute states that the factor applies to "another person" instead of stating to another person or other persons then this provision in the statute was intended to apply to each person who is seriously injured.   The answer to this question is not clear as the statute appears to be ambiguous as to its application.  Until the court makes a determination as to how to interpret this provision in the statue it cannot be said with any certainty what result will occur in a case of this nature.
If you should find yourself in a situation where you have been charged with a DWI you need to contact an attorney who has the experience and knowledge necessary to handle your case with the care it deserves. We defend DWIs and DUIs in Charlotte, Mecklenburg County, Pineville, Cornelius, Huntersville, Lake Norman, Pineville, Matthews, Mint Hill, and UNCC. For a private, confidential consultation with one of our experienced DWI lawyers, please call 704-499-9000 or toll-free 877-374-5999 even on weekends or holidays.