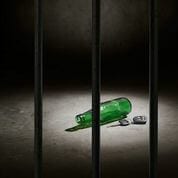 In North Carolina, as in most states, there is an implied consent law in place which applies to all drivers in the state.  Implied consent means that by driving on the roads in the state you have given consent for police to administer a chemical test if they suspect you are intoxicated while operating a vehicle.  The reason this law is in place is for the State to obtain evidence that you are above the legal limit of intoxication.  In North Carolina the legal limit of alcohol intoxication for those 21 years of age or older is .08 BAC.  However you may still be considered intoxicated while under the influence of any other drug for which there is no official limit.
If you are arrested for DWI you will be asked to take a breathalyzer test.  The official breathalyzer test which is normally administered at a police station is required by law and officers will likely advise of you the implied consent law.  If you refuse to submit a breath sample then you will be charged with refusal and can lose your driver's license for a year once the DMV gets the report of the refusal.  Whether or not it is advisable to refuse a breathalyzer test may depend on the circumstances in each individual case.  A blog has been posted earlier on this site which discusses in further detail if refusal is generally advisable.  Should you refuse the test be aware that you will be charged with refusal and also likely DWI as well.
Our attorneys will review your case and make sure you receive the fair representation you deserve. If you find yourself in a situation in which you have been charged with a DWI in North Carolina you need to hire an attorney who knows and understands complex DWI law.  Our attorneys will work tirelessly to defend your case.  Contact one of our attorneys directly by calling 704-499-9000  or toll free 877-374-5999.