Super Bowl Sunday DUI
Because it's that time again, we want to caution everyone to avoid a Super Bowl Sunday DUI. In fact, it is one of our favorite days of the year as well. Game day. Super Bowl Sunday. But even if you are not a football fan, the excitement and bar events are great fun. In addition, many of us host home parties with our secret recipes for wings and hot sauce. For many, it's tradition for friends and families to get together and watch the game.
But guess who else is out for Super Bowl Sunday? That's right. Police departments across the country are out in force as well. Because of increased drinking with Super Bowl events, expect DWI checkpoints and more police stops for "drunk driving." Consequently, have fun but be safe. And if you are arrested, we are here and available to answer your questions.
Avoiding a Super Bowl Sunday DUI Arrest
Here are some tips on how to minimize your risk of getting charged with a Super Bowl Sunday DUI. First of all, make plans ahead. Either you are want to drink or not. But if you do drink, don't drive home. Rather, take a cab or Uber, or even spend the night with friends. In addition, if you are partying in downtown Charlotte, get a room with a friend. Hopefully, you'll get lucky twice. Just don't get rowdy because public intoxication is also a crime. The lawyers at Aaron Lee PLLC hope your favorite team wins and that you get back home safe and sound.
What to Do If Stopped by Police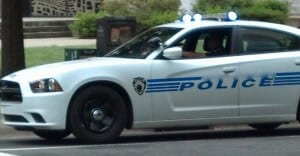 First of all, if stopped in Charlotte during the Super Bowl weekend, stay calm. While the police are there to do their job, don't be difficult or make things worse. Just take it slow and follow what the officer asks you to do. If arrested, we will take it from there. Also try not to worry. After all, this is what we do. And we will help get you through this ordeal.
Charlotte DWI lawyer Aaron Lee is personally available by mobile phone 704-351-7979 if you need prompt legal advice on your options. For those reading this article, we prefer breath test results as opposed to blood draws. But be aware that North Carolina DWI laws allows for forced blood draw after obtaining a warrant if you refuse. For more information, click here if you refuse to submit to a breath sample.
Alcohol Absorption
There is a certain time line between when alcohol is consumed and how quickly it gets into your bloodstream. Hence, people who have not eaten have an empty stomach. As a result, any alcohol ingested is absorbed more quickly and in greater amounts. Consequently, your blood alcohol concentration (BAC) is higher and rises more quickly. Thus, if you consume alcohol just before arrest, breath test quickly because any alcohol ingested has not been absorbed. Conversely, if you stopped drinking earlier, delay any breath testing. Why? Because your body needs to process the alcohol already consumed and lower your BAC.