Arrested for DUI in Lancaster SC but Live Here in Charlotte
Many of our clients live here in Charlotte but get arrested and charged in Lancaster, South Carolina. It is not difficult to find yourself in this predicament. Lancaster County is located on the border with Mecklenburg County, North Carolina. People live or go out to restaurants or bars in the Ballantyne area can easily find themselves in South Carolina. The State line seems to weave in and out of NC and SC.
On your way back home after having dinner and drinks with friends, you are suddenly being stopped by SC police and subsequently charged with a Lancaster SC DUI, DUAC, or even felony DUI. You live here in Charlotte, but you will need a SC DUI attorney. And, a DUI conviction in SC will have an impact on your driver's license in NC. You really would rather not have to hire two different DWI lawyers? So what can you do. Here is the good news. DUI Attorney Aaron Lee is an experienced DWI lawyer who is licensed to practice in both states. Call him now at 704-222-7525 or email aaron@leeandleelawfirm.com.
SC DUI and your NC license
As you might expect, the rules are different when dealing with a South Carolina DUI than a North Carolina DWI. And, there can be effects in both states if you are convicted or plead guilty. However, while your SC DUI case in pending, there will be no consequences to your NC license unless your refuse breath testing and do not contest that refusal in SC.
If you are convicted or plead guilty to the South Carolina charge, your driving privileges will be suspended for six (6) months, you will have to pay a fine and attend ADSAP (Alcohol Drug Safety Action Program), and submit to SR-22 insurance for three (3) years. You can apply for a Provisional License to drive in South Carolina during the six (6) month revocation period.
Then, in North Carolina, you will also have DMV issues in that your license will be suspended for one (1) year, but you will be able to petition for a Limited Driving Privilege to drive during that time. As you can see, you will need to hire either two (2) separate lawyers or you can hire a dual licensed DUI attorney for both legal matters. Usually, it is less expensive to hire a single lawyer rather than two different firms.
Difference between NC DWI laws and SC DUI laws
There are several key differences in DUI laws that you need to be aware. SC DUI laws are inherently fair, especially when compared with NC DWI laws. First, SC requires video equipment in all police vehicles, and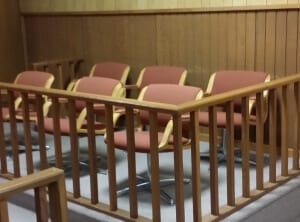 officers are required to maintain that equipment for preserving evidence in all cases. Once blue lights are activated, the machine "captures" the previous thirty (30) seconds and then continues to record throughout the interaction, including field sobriety testing, reading of Miranda warnings, and arrest.
When the officer exits the car, his or her shoulder radio microphone records audio. The laws in SC are quite specific as to what must be recorded, and violations are strictly enforced against the State. For example, if the recording is unable to show field sobriety testing in full, the remedy is dismissal. The same result is available if the officer cannot be seen and heard when giving Miranda rights to the defendant.
Another key difference is that you are afforded a trial by jury in a Lancaster SC DUI without your case first being heard by a judge like in NC. We prefer a jury trial as each of us have our own biases and prejudices. Although all judges do their best to act impartially, it is easier to diffuse those emotions and experiences in a group of individuals as opposed to just one person. We are not afraid to fight for our clients in court if this is the best option for your case. We will guide and counsel you, answer your questions, and explain your options. You will then tell us how you want to proceed.
Lancaster SC / Ballantyne Area
Many people who live and work in Charlotte love to go to Ballantyne for dinner and drinks. There are many fine restaurants and bars in the area. There are also several fine golf courses, including the Ballantyne Resort. It is easy to find yourself in Lancaster County, and if arrested for DUI, you will be transported to and spend the night in jail in downtown Lancaster, South Carolina. The DUI laws in South Carolina are inherently more fair than North Carolina DWI laws. There is mandatory video in all police vehicles, specific requirements of the police during the investigation and arrest phases, a jury trial, and the ability to enter into plea offer negotiations.
Also, if you elect to refuse breath testing, that's the end of the discussion unless you are involved in an accident with serious injury or death. In North Carolina, by comparison, you can refuse to "blow" but then the police can easily secure a warrant and take you for blood testing, even if you still refuse and try to resist. As a practicing DUI attorney licensed in both States, I much prefer to litigate in South Carolina. As there can be potential for DMV issues on both sides of the border, it is advantageous to have a dual licensed attorney handle your case. Otherwise, you will have to consult two (2) different law firms and hope that they coordinate together so that all issues are addressed.
Whether you are charged in Mecklenburg County North Carolina or Lancaster County South Carolina, our firm's team of seasoned DUI lawyers can help you navigate through both systems. Our DWI lawyers are experienced trial litigators. Aaron Lee can also assist clients with any collateral NC license issues. It is not necessary to hire two lawyers as we can take care of any issues in both States.
Mr. Lee has undergone the same training as police and holds certificates from the National Highway Traffic Safety Administration (NHTSA) in DWI Investigation and Standardized Field Sobriety Testing as well as the Advanced Roadside Impaired Driving Enforcement (ARIDE) courses. We also evaluate all video evidence to look for any legal errors that may allow for a dismissal of your Lancaster SC DUI charges. If we are unable to find legal mistakes, we also critically review video to see how you will appear to a jury of your peers. With video, there is rarely a need for you to ever testify at trial as all relevant conduct has been recorded for jurors to see for themselves.
Call us today to schedule a time to meet with Aaron Lee. We have offices in both Charlotte NC and Fort Mill SC for your convenience and will happily arrange our schedules around yours. We look forward to sitting down and reviewing the particulars of your case. Little facts can mean the difference between being found guilty and being acquitted. That's why our lawyers look at every aspect of your stop, arrest, field sobriety testing, and breath testing.
Mr. Lee makes himself personally available for a confidential phone consultation even after hours or on weekends. You can call his mobile phone 704-222-7525 or email him at aaron@leeandleelawfirm.com. He will answer your initial questions and review any immediate concerns such as DMV refusal issues. After Mr. Lee has carefully examined all of the State's case, he will sit down and go over your options and make recommendations. He will also explain any interplay between South Carolina and North Carolina laws and possible ramifications. Once you know what you are facing, you will sleep better with options and a plan. Call us today and let's start your defense.