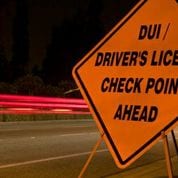 In addition to facing harsh penalties imposed by the state of North Carolina for DWI those who are in the military face even more consequences.  If someone is considering joining the military a conviction for DWI may prevent him or her from being able to pursue such a career.  Those who are enlisting in the military go through a screening process with a recruiter which involves disclosing any criminal history.  Another screening process takes place at the Military Entrance Processing Station for criminal history.  During the screening process if a DWI conviction is discovered on a criminal history a waiver is usually required before the applicant will be able to enlist.
If someone has already enlisted and is arrested for DWI the military will usually require the arrestee to wait for the case to be closed before being able to join.  He or she will have to serve all the terms of the DWI sentence and all fines related to the conviction must be paid off.  Those who are already in the military must either face a court-martial or face a non-judicial punishment which means he or she may then be tried in civilian court.
Those in the military lose on-post or on-base driving privileges once being arrested for DWI.  A conviction of DWI may also result in a loss of rank, loss of pay, loss of security clearance, imprisonment, fines, and/or a dishonorable discharge.
If you should find yourself in a situation where you have been charged with a DWI you need to contact an attorney who has the experience and knowledge necessary to handle your case with the care it deserves. We defend DWIs and DUIs in Charlotte, Mecklenburg County, Pineville, Cornelius, Huntersville, Lake Norman, Pineville, Matthews, Mint Hill, and UNCC. For a private, confidential consultation with one of our experienced DWI lawyers, please call 704-499-9000 or toll-free 877-374-5999 even on weekends or holidays. Visit our main page here.