The state of North Carolina has just introduced a proposition that imposes higher costs and fees on anyone who have been charged and then convicted of a DWI.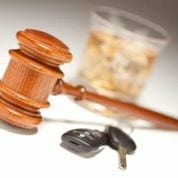 The Senate Bill 434 would force any person convicted of a DWI, whether it be your first, second or third offense, to have the ignition interlock device installed into their vehicles. This is the same rationale that the Mothers Against Drunk Drivers (MADD) have adopted. It is unknown if their input had anything to do with the proposed bill, but nevertheless, they would yield the same results.
Moreover, the law would apply to anyone who refuses to take what we know as the breathalyzer test. This is the test that the police administer to the alleged drunk drivers that measures the defendants Blood Alcohol Level (BAC).
Not only would this law apply to any type of DWI and anyone who refuses to take the breathalyzer, but also, anyone who is under the age of 21 and is caught driving while impaired would be required they have the devise installed; no matter what the underage person's BAC level is.
Lastly, when having the ignition interlock devise installed, the cost is passed on to the defendant. It would be their responsibility to have the devise installed within 45 days, and the devises can be quite costly, upwards to $1,000. If the devise were to break, then again it would be the defendant's responsibility to pay these additional costs.
If you have been convicted of a DWI in Mecklenburg County, and are required to have an ignition interlock placed in your vehicle, call the law offices of Robert J. Reeves, P.C. toll-free for a free consultation at 877-374-5999. You can also visit our main page here. We are ready, willing, and able to help you with your DWI charge.