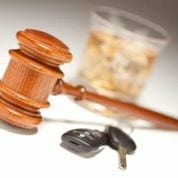 State  v. Wilson, a North Carolina DWI case, presents a compelling framework for suppression of evidence in a DWI case.  Wilson was arrested for impaired driving in Winston-Salem and taken to the hospital. When he physically resisted having his blood drawn, a police officer sat on him to facilitate the extraction. The blood evidence was suppressed (with the State's agreement) at Wilson's trial in superior court. Nevertheless, the trial court dismissed the charges on the basis that the blood draw violated Wilson's constitutional rights. The State appealed, and the court of appeals issued an opinion yesterday reversing the trial court.
The court of appeals held that the trial court had no authority to dismiss the DWI charges as a remedy for the alleged constitutional violations.  The trial court in Wilson dismissed the DWI charges pursuant to G.S. 15A-954(a)(1), which requires dismissal if "[t]he statute alleged to have been violated is unconstitutional on its face or as applied to the defendant."  However, the court of appeals determined that dismissal under G.S. 15A-954(a)(1) was only warranted if the statute under which defendant has been charged, in this case G.S. 20-138.1 titled "Impaired Driving", is unconstitutional itself.  Thus, since the trial court made no finding that G.S. 20-138.1 was unconstitutional itself and based their holding only on the requirements set out in G.S. 15A-954(a)(1), dismissal was the improper remedy for the defendant.
Accordingly, the court of appeals concluded that there were no statutory grounds for dismissing the DWI charges; thus, the trial court erred in granting the defendant's motion to dismiss.  The appellate court characterized the appropriate argument based on the constitutional violations alleged in Wilson as one for suppression of the evidence and declared that suppression was the only available remedy if a constitutional violation was found.  Thus, the court of appeals noted that dismissal cannot be made solely on the basis of constitutional violations, but instead must be made on some prejudice resulting from a violation of some statutory right given to the defendant relating to his pre-trial release.
If you or a loved one has been charged with any type of DWI in North Carolina, contact the law offices of Robert J. Reeves, P.C. to have your case evaluated at 877-374-5999 toll-free.