In an effort to crack down hard on DWI offenders some law enforcement agencies in North Carolina are receiving grants to put towards a DWI task force.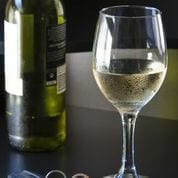 This task force would be dedicated specifically to finding and charging intoxicated drivers.
Specifically the Guilford County Sherriff's Department, High Point Police Department, and Greensboro Police Department are receiving money in order to enact a DWI dedicated task force.
The amount of $765,780 is being granted from the Governor's Highway Safety Program to be issued to these agencies, with the exception of the Greensboro police who will not receive grant money but will be assigning two officers to the task force.  The program is schedule to run through November 30, 2013.
The agencies who are participating may then re-apply then to continue the task force program.
If you should find yourself in a situation where you have been charged with a DWI you need to contact an attorney who has the experience and knowledge necessary to handle your case with the care it deserves. We defend DWIs and DUIs in Charlotte, Mecklenburg County, Pineville, Cornelius, Huntersville, Lake Norman, Pineville, Matthews, Mint Hill, and UNCC. For a private, confidential consultation with one of our experienced DWI lawyers, please call 704-499-9000 or toll-free 877-374-5999 even on weekends or holidays.
You could also visit our main page at www.rjrlaw.com and schedule a free consultation today.