A conviction for DWI has serious consequence for anyone but if you are under the age of 21 some of the consequences may be longer lasting.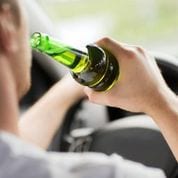 North Carolina does not allow any tolerance for those under the age of 21 to consume any amount of alcohol and drive.  Therefore even if blow under a .08 on the breathalyzer test you may still face being convicted of DWI.
Not only do you face having a criminal conviction on your record that will haunt you the rest of your life but you will also lose your drivers license.  Those under the age of 21 will lose their license for a year or until they reach age of 21, whichever is longer.
For example, if you receive a conviction for DWI and you are 19 then you will not have a driver's license for two years.  In some cases a judge may issue limited driving privileges until you can obtain your license again, although the DMV at this time in NC says they will not honor this.  In some cases a Judge may allow what is called a Prayer for Judgment Continued which may serve to prevent someone under the age of 21 with a DWI from losing his or her license completely and keep the charge off your record.
If you are under the age of 21 and have been charged with DWI you should contact an attorney who can assist you. Our attorneys have experience handling DWI cases in NC and will work hard to defend your case.  Contact one of our attorneys at Robert J. Reeves, P.C.  directly by calling 704-499-9000 or toll free 877-374-5999.